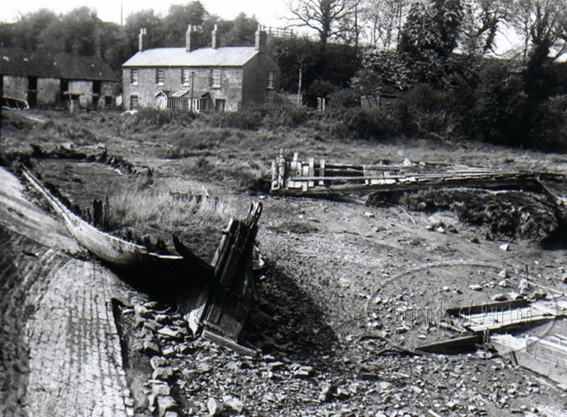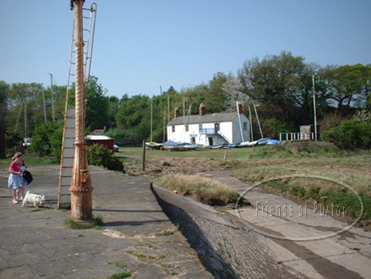 Unknown 10 possible Aurora

LPB identification number 10

Source

(GF)(LPB)(GRO)

Name

P.O.R

Description

Dates

Possible Aurora

Gloucester

Wd

1883

Official number

Code

Builders: Possible Honey Street – Kennet Canal

Dimensions

Length 68

Breadth 15.5

Depth 4.9

Tonnage Gross Net B.D

Engines None

By

H.P.

Beached date

GF 1952 shows her located and partially destroyed by this time

Beached by

Miscellaneous

Used as a supply of seasoned oak by Shipyard

Other possibility
Gloucester Records Office
D4292/1/9 D/08
Gem (120) 119632, Brimscombe 1904 Matthew Henry Gardiner
Length 68 Breadth 15.5 Depth 4.9
RC 8th November 1917 vessel now used as a lighter no longer required

First Owners

Changes
It is a sad fact that owners of merchant vessels had no legal obligation to advise authorities upon the disposal of their ships, barges or lighters. Some of course did, however most choose not too and in turn left a legacy of unanswered questions and uncertainty. There will of course be a myriad of reasons why this was the case be it financial, legal or indeed marital as many vessels of the day were often in owners next of kin or wives names, one can only assume for tax purposes or a desire not to pay death duties. Either way, other than Graham Farrs wonderful 1934 image of Alick Gardners gridiron, detailing the of sites use to beach, store and eventually recover their seasoned oak timbers, for reuse in serviceable craft, which 'hove too' on the shipyards robust timber baulks for maintenance.
Unknown 10 beached and partially dismantled is shown in good detail via the Graham Farrs 1952 seen of the gridiron concrete ramp adjacent to the north harbour pier.
From modern references of the site today, rough approximations of the overall size of the vessels remains can be guessed at being 60ft – 70ft long x 15ft – 18ft at the beam and of relatively shallow free board, which sadly has been greatly removed by 1952 and thus difficult to decipher. What can be seen is the last remnants of a uniquely tucked transom with many similarities to Purtons very own Harriett, and thus sister ship to Aurora, albeit on a smaller scale overall. It's useful to note both vessels along with No 16 Celtic where owned and operated by Fred Ashmead. Sadly Unknown 10's remains were removed and burnt upon the arrival of the Lydney Yacht Club in the mid-1960s. a sad end to one of the last of her great lineage.
Graham Farr Photo Archive
Aurora, Ajax and Celtic seen at Bristol Bridge 7th November 1934