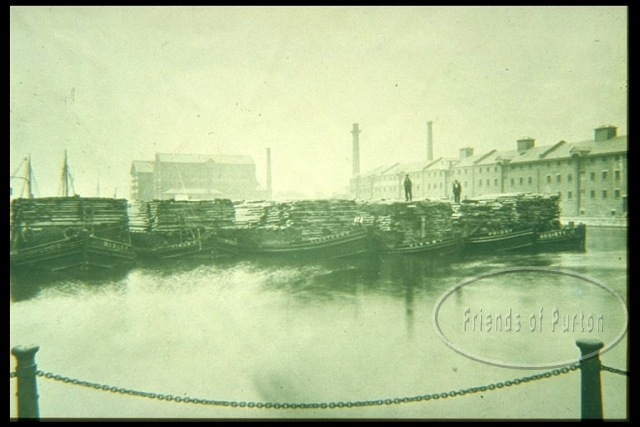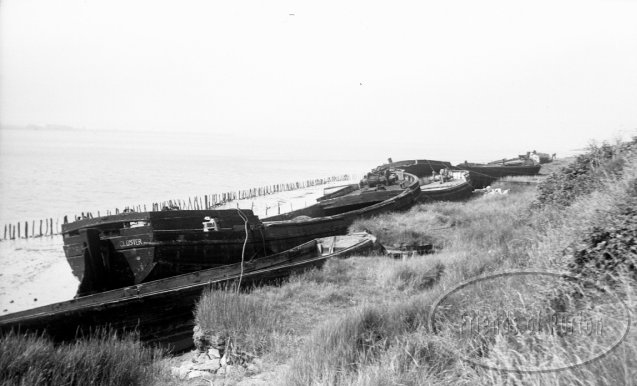 Llantony

LPB identification number 20

Source

(GF)(DF)(HCJ)(MNL)(LPB)(FR)

Name

P.O.R

Description

Dates

Llantony

Gloucester

Wd. bge

c.1900 – 1954

Official number

Code

Builders: - Gloucester

Dimensions

Length ft

Breadth ft

Depth ft

Tonnage – ( ) Gross Net B.D

Engines None

By N/A

H.P. N/A

Beached date

1954

Beached by

Miscellaneous

First Owners

G.T. Beard, Gloucester

Changes
Louis Paul Barnett 2019
Built in the heart of Gloucester City by local man Joseph Barnard, the dependable little work horse, the Llantony, became a well-known vessel on the 16 mile long inland waterway of the Sharpness to Gloucester Canal.  Despite this but typically of these everyday craft, so little information exists to document this wide beamed heart of oak.  So little indeed, that it is thought the only time Llantony's timbers took on salt water, was during the occasion of her final journey to join so many other Trojans of this long lost way of life.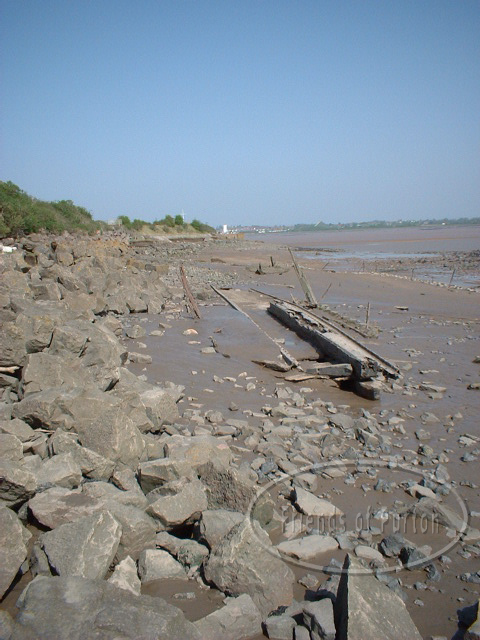 Not recorded in 1930 Mercantile List
Not recorded in 1951 Mercantile List
Lydney (Aerial 1955) (Sea Breezes Aug 1956) (CG 1956 photo)
Located in Graham Farr photo of 1956
Aerial looking North 1957 
Aerial looking Pine End 1957 
Located in Colin Green 1996 chart
Donald Fowler
Furthermore stated that it soon became apparent the Lydney's dock wall and adjacent river bank were also prone to erosion and this resulted in the British Waterways abandonment, of 3-4 hulks on the foreshore to act as breakwaters, including the Gloucester registered lighters  Ripple, Llantony and the Wasp.
Graham Farr Archive
 On bank at Lydney for conservation (ahead is Wasp ON 41402 Llantony and Onyx) 23.6.56 (sm)
Hugh Conway Jones
Not registered at Gloucester
Paul   
Here are my notes on Joseph Barnard: 
 
1890-92 Canal Bank (GJ below) 
1894-1914 Monk Meadow (Directories) 
 
Barnard Launches Lighter Pride (GJ 13 Dec 1890 p5c6) 
The successful launch of a lighter was witnessed from Mr J Barnard's yard on the Canal Bank on Saturday. The lighter, an open one, was built to the order of the Gloucester and Sharpness lighterage Co, is named the Pride and will carry a burden of probably 160 tons. This is the fourth built by the above firm. 
 
Barnard Launches Lighter Northwich (GJ 23 Jan 1892 p5c4) 
The fine open lighter Northwich was launched from Mr J W Barnard's yard on the Canal Bank on Wednesday afternoon. Length 100 ft, breadth 21 ft 6 in, depth of hold 6 ft 6 in. She will carry 260 tons, is built of the best English timber and specially designed for lightening vessels at Northwick 
Oaze or Kingroad. This is the fifth built to the order of Mr G T Beard, contractor, of Gloucester. 
 
Barnard Launches Lighter Penarth (GJ 16 Jul 1892 p5c6) 
On Saturday, the open lighter Penarth was launched from J Barnard's yard, Canal Bank. She will carry about 170 tons. She will be used for lightening at Northwick Oaze and if necessary take cargoes up the river. This is the sixth built to the order of Mr G T Beard of Gloucester. 
 
Dock Co agreed to buy a mud flat from Mr Barnard 1907 (RAIL 864/7) 
 
Barnard had a yard at west end of Monk Meadow Dock in 1919 but little business was being done. (RAIL 864 Misc) 
 
Hugh 
MNL 1930

Not recorded
MNL 1951

Not recorded
The National Waterway Museum Photos
The Llantony August 1921
1926 Llantony (not good)
Fred Rowbottom photos

Lighter "Llantony" being towed carrying 250 tons of timber (deal)
Plates from Fred Rowbottom Archive
| | | |
| --- | --- | --- |
| Disc | Photo No. | Description |
| 4334 | 65 | Nibley, Tirley, Llantony, Glenby, Priory, Society C. 1920s |
| 991 – 1090 | 79 | Lighter Llantony |
M Watson Harbour Master
Mr M Watson's hand written entries in his Harbour Masters work books of 1952-1955
in which he details the following: 
1954 3 – 4 – 5 May Barges put into position on river front to prevent further erosion
1954 June Barges placed on river bank, work party Gardner, Watkins, Smith Vine & Prosser.
1954 Aug Barges placed on river bank work party Gardner, Watkins, Smith & Vine.
1954 Sept Two old mud barges placed on river bank work party Gardner, Watkins, Smith & Vine.